Oculus just released their new VR headset, the Quest 2. Boasting an improved resolution, refresh rate, processor and more RAM than the original Quest, it's certainly got some power behind it. If you've grabbed one and are eager to play some of the best VR titles available right now, then look no further. Here are the 5 games I think you need for the Quest 2!
5. Echo VR
Let's start with a freebie. Echo VR is an extremely competitive sports game. Have you seen the movie Ender's Game? When they float around in zero gravity and compete in team games? Well this is like that. There's a little puck that you need to throw into the opposing team's goal. It's as simple as that.
Echo VR is one of those games that everyone needs to try because it'll make your legs wobble. The sense of speed as you flight through the arena, clinging to the puck whilst avoiding the enemy team is truly amazing. It might take a little while to get used to the feeling, but, once it clicks, it's one of the great VR experiences. All for the price of £0! After spending £300 on a VR headset, free games are certainly welcome. This also just happens to be one of the highest quality experiences available!
You can install Echo VR for free here.
4. Beat Saber
Beat Saber is a VR rhythm game that took the world by storm when it released in 2018. A couple of years later and it's still one of easiest VR games to recommend. You have two rods – basically, lightsabers – and you have to cut through each beat of an epic soundtrack. It's an experience which perfectly showcases that VR is a great tool for two things. Fitness… and flailing about with your hands in the air like you just don't care.
It also highlights the importance of sound design in VR. The music in the game is fantastic, so you'll be dancing around your room in no time. It's all composed to perfectly fit the game, so every beat feels epic. Every cut has oomph which just fills you with awesome vibes, especially on those higher speeds. Make the jump to Hard or Intense as quick as you can, because that's where the game gets really crazy and challenging.
Want some great news? Beat Saber just got a multiplayer update! You and up to 4 friends slashing virtual colourful cubes together with lightsabers… it's a dream come true! 2020 might have forced clubs to shut down, but Beat Saber has you covered! Just be careful you don't punch a hole through the wall…
You can purchase Beat Saber on the Quest 2 here for £22.99/$29.99.
3. Arizona Sunshine
Everyone loves zombie games. This is one of the few absolute facts in the universe. VR takes zombies to the next level, because now you can experience those shuffling chunks of rotten flesh as if it's real! Arizona Sunshine is a zombie shooter built exclusively for VR, featuring a full campaign and 4-player co-op survival mode!
The campaign takes you on a trip through the Grand Canyon state as you look for fellow survivors. The journey will lead you through deserts, canyons, mines and more perilous locations. The campaign is great because you'll only get limited ammo. If you want more, you'll be forced to scavenge through cars and buildings to find some precious bullets. It's a linear story, but scrambling for ammo at every turn throughout the story makes the game feel more immersive than you'd expect. If you run out, there are plenty of opportunities to scavenge for more, but use it wisely. Once it's gone, your death probably won't be far behind!
The gunplay in Arizona Sunshine can take a second to get used to. It was the first VR game I played which heavily involved firing guns, so my aim was rough for a while. It will click though. Then, you'll feel as bad-ass as Sheriff Rick Grimes one-handing his Python revolver. The whole experience is co-op too, so even if your aim is bad, your friend can help you survive!
You can purchase Arizona Sunshine on the Quest 2 here for £29.99/$39.99.
2. Onward
Wanting to fight something that will shoot back? Look no further than tactical Mil-Sim shooter Onward. Whether you're looking to tactically clear a village of enemies in co-op or fight other players online, this is the game for you! It's still early-access, but it's mostly free of the jank you'd expect from that label. Instead, this is an extremely immersive VR title that everyone needs in their library.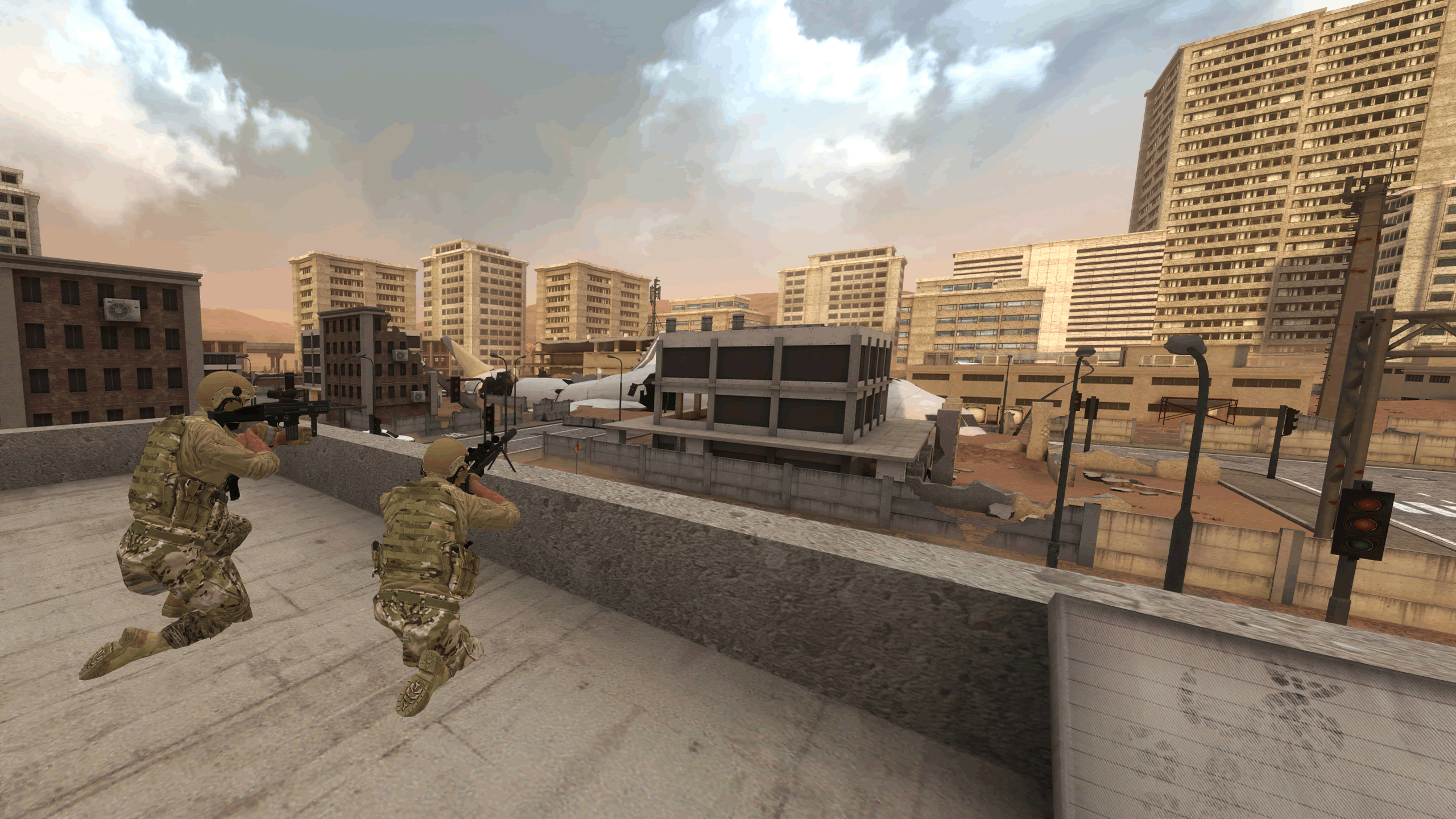 It elevates the traditional tactical shooter experience with that added layer of immersion. If you need to reload, grab another mag from your hip. Talking to your teammate? Use the radio on your shoulder. Need to crouch for better aim? No need to hold a button – just crouch! It really transforms the shooter experience, making for consistently intense action. You need to keep your wits about you though. One or two shots and you'll be down on the floor, crying to your teammates for help. It's a lot harder – and more fun – avoiding gun fire when you literally need to get prone on your bedroom floor!
Find my full Onward early-access impressions here!
You can buy Onward on the Quest 2 here for £18.99/$24.99.
1. The Walking Dead: Saints and Sinners
I said it once and I'll say it again. Everyone LOVES zombie games! The Walking Dead: Saints and Sinners is the game that forced me to take the leap and buy VR, and boy am I grateful. It launched on Quest platforms alongside the Quest 2, so you can go grab it right now! Most of you probably stopped watching The Walking Dead a while ago, so you might be reluctant to buy a related game. Throw that concern to the side. Saints and Sinners is set in the comics universe and has very few ties to the original story. Instead, the Walking Dead license is used to deliver an incredibly tense, immersive and thrilling Survival Horror game that earned critical acclaim when it launched.
Set in New Orleans, a new locale for The Walking Dead, Saints and Sinners gives you control of the Tourist. You've travelled here after hearing about a large stash of everything you could possibly need in an apocalypse. You aren't the only one though. There are other AI Survivors, cultists and of course the titular Walkers. Journey out each day and explore New Orleans at your own pace. It's a free-roam adventure begging to be explored.
Saints and Sinners was so popular largely because of it's combat system. Wielding a two-handed fire axe might seem easy, but this is The Walking Dead. You'll need to use force to plant it deep in a Walker's skull and it feels fantastic. The melee combat system pushes the limits of gaming to deliver a fantastic, deeply immersive survival experience. Of course, you can use guns if you'd rather keep a distance. Both forms of combat are great, far exceeding the immersion possible on a desktop experience.
The Walking Dead: Saints and Sinners is a game that everyone deserves to experience. It's a highlight of what VR makes possible.
You can buy The Walking Dead: Saints and Sinners on the Quest 2 here for £29.99/$39.99.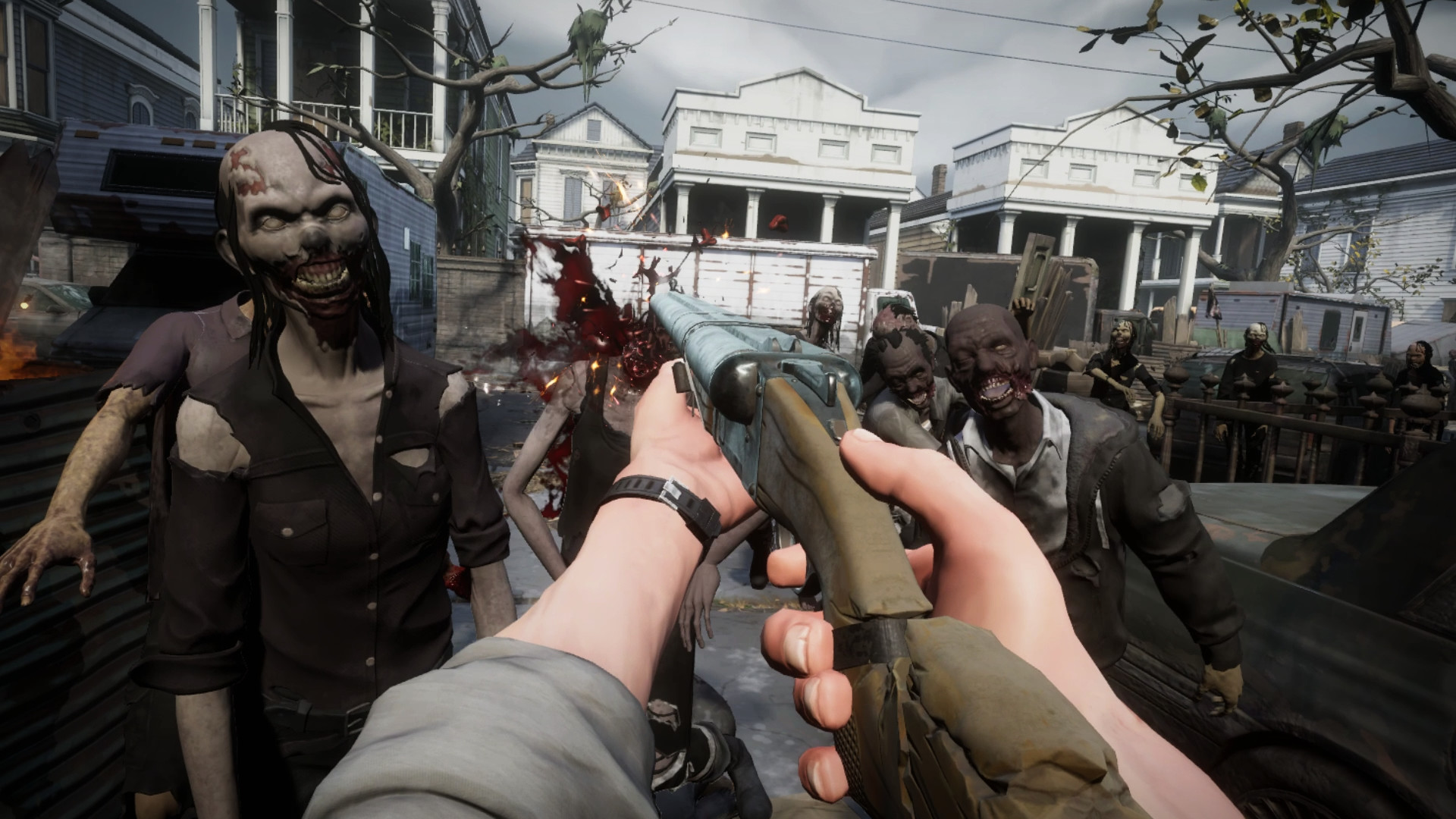 Those are the 5 games you need for the Oculus Quest 2! What do you think of the list? Are there any games that you think deserve a spot? Let me know in the comments below, or over on my social media! You can find more from me below:
The Survivalists Developer Interview|Crash Bandicoot 4: It's About Time Review|Series X Games You Need on Launch
For all the latest gaming news, stay tuned to The Games Freak!