Haven is an adventure RPG being developed by The Game Bakers, who previously developed Furi. Don't expect this to be a similar experience though – The Game Bakers are doing something completely different this time. Haven is about everyday love and rebelling against the rules. You play as Yu and Kay, lovers who have escaped together to a forgotten planet. Play as the two lovers as they settle into an unknown world. During this adventure you'll survive together, glide over the plains, camp, restore the planet, and even fight when you have to.
Haven features a unique gliding system to move around, which feels fantastic to use. Exploring the map feels amazing, evoking the same feeling as Insomniac's Spider-Man or Sunset Overdrive. The attention to detail is excellent too. For example, as the two characters glide alongside each other they will hold hands, a delightful yet subtle indication of their love for one another.
Haven was featured in the Xbox Summer Games Fest Demo Event and I was able to ask Marketing Specialist Mylène Lourdel some questions about the game. Let's jump in and find out more about Haven!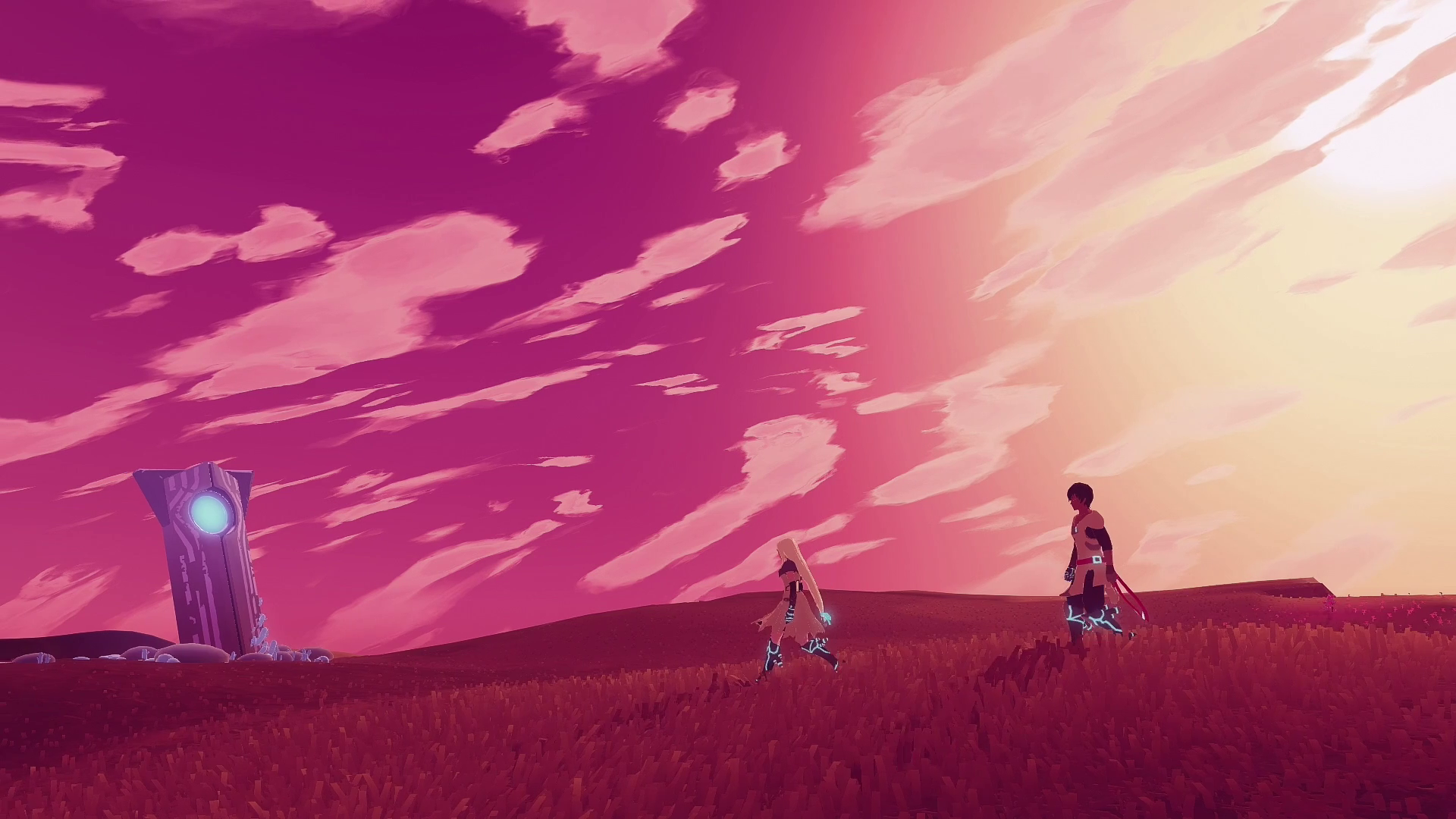 The first thing I notice when I go into the game is the music, which is beautifully made. And then, the art style is equally amazing. What inspiration did you have for these?
'Regarding the music, we are collaborating with Danger. He is the composer of all the tracks and has full creative freedom, but we guide him by letting him know the emotion the players should feel for all records.
For art, there are two different parts, the characters, and the world. For the characters, we wanted to do 2D portraits with a lot of different expressions. It's not an ordinary skill among artists to draw characters you feel empathy for, but Koyorin is very good at that, and that's why we contacted them initially. For the game world, we wanted to communicate a strong feeling of freedom. A valley of high grass and flying rocks. In Haven, there are no trees or things that bring "noise" in the environment. You must feel free to glide without getting stuck on anything.'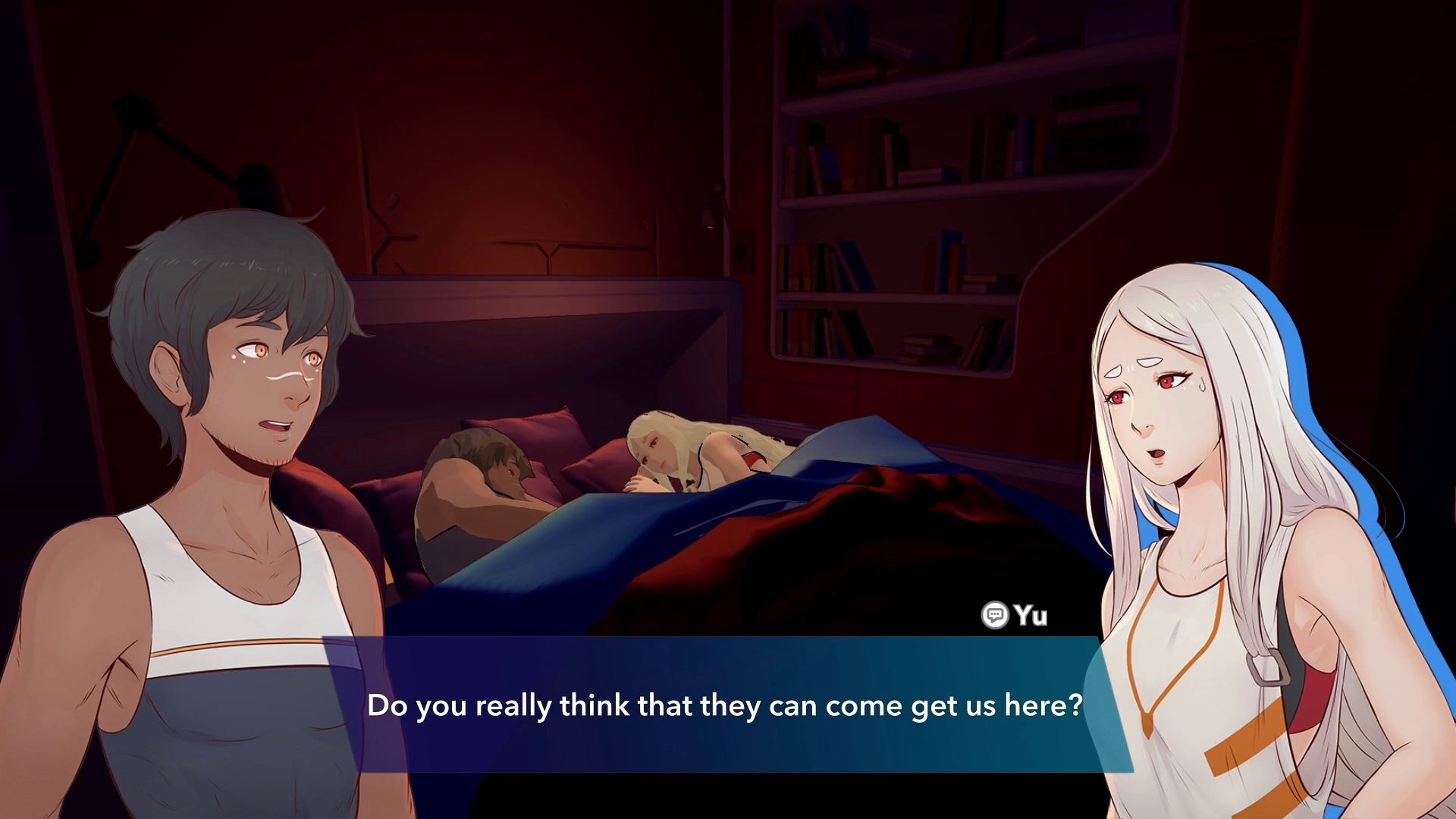 So, you previously worked on Furi, which became quite a hit. What did you learn from Furi which you've been able to apply to Haven?
'The biggest thing we have learned over the years is that we have to surprise players. If we are making something new, it must stand out. Bigger teams are going to make bigger games, better production values, more content. It's David versus Goliath, we can't fight with the same weapons, or we'll lose. It's almost an indie survival rule.'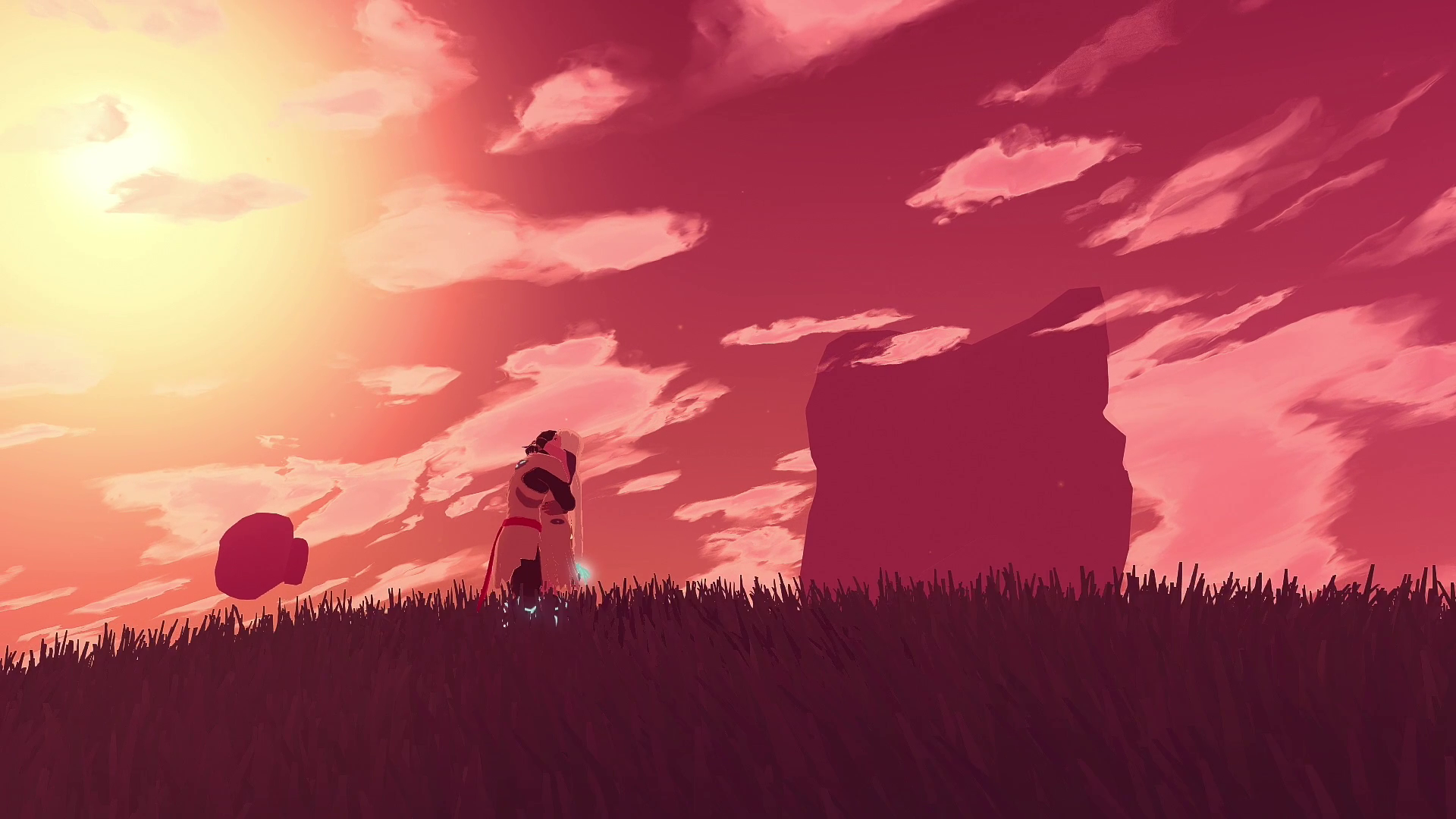 'We must create something new, original, surprising, that will create long-lasting memories for the players. Haven shares that intention with Furi.'
'We also learned a lot of practical information: how do we release a game on Steam, when should we start to contact our partners to get some support on our communication and so many small things like this.'
Why did you wait until now to make Haven? Is it a fresh idea or one the team has been eager to tell for a while?
'We had this idea for a long time, we had always wanted to make a game with a love story, about the intimacy of an established relationship. The main goal was to get the two characters at the heart of the experience and feature an established couple. In conception, Haven started as an action game, evolved into a point and click, and finally turned into an action RPG! It took two years to find the right formula for what we wanted to say.'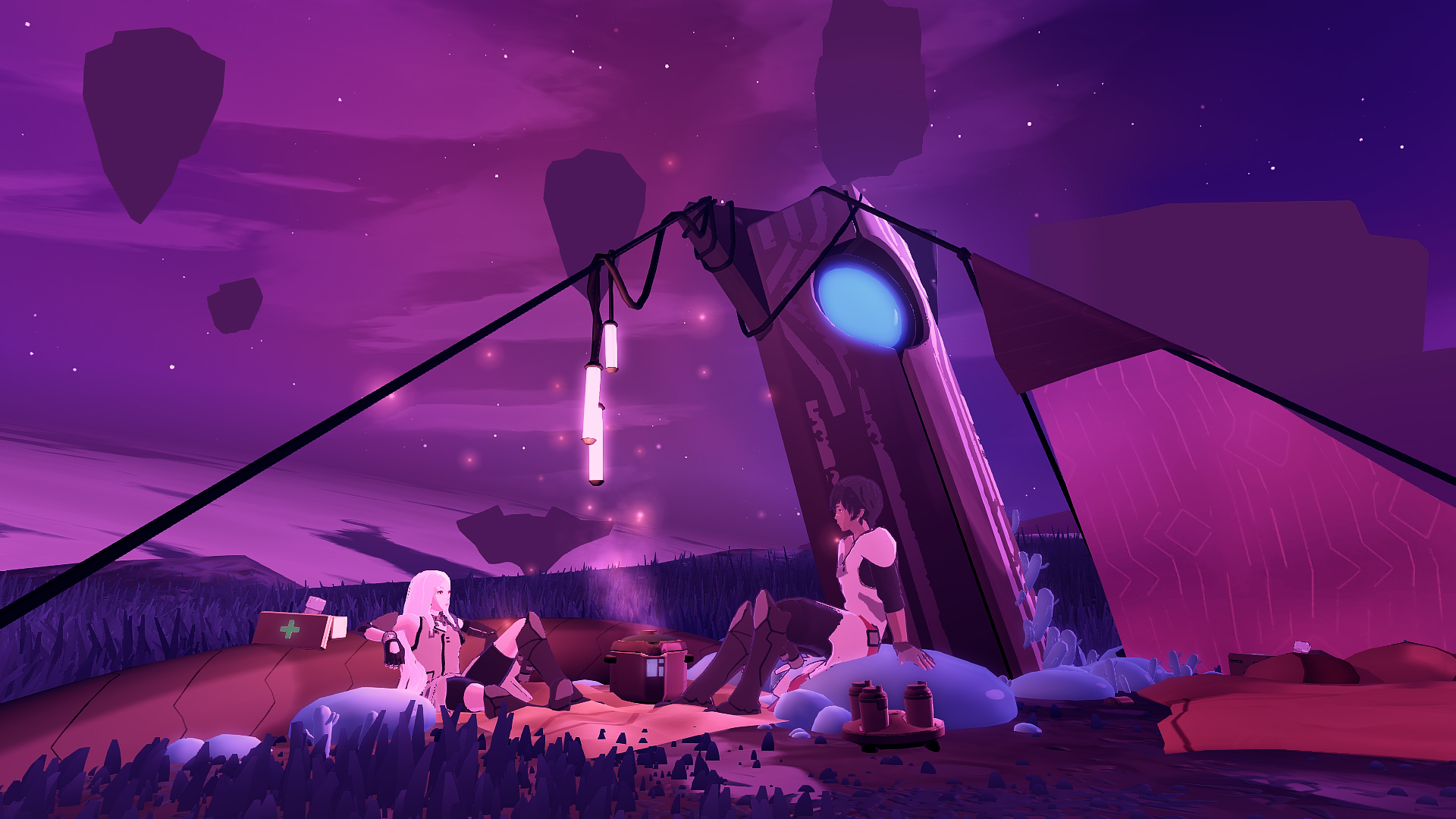 'Furi was as exhausting and demanding to develop as it is to play. As a developer, we wanted to take a break and give one to the players. Haven is a chill game that feels like a nice pause between two AAA's, so we wanted to work on it right after Furi. It was a way to take a break for us too.'
When listening to the dialogue between the two player characters in the game, it's clear a lot of effort has gone into the world-building and lore of the world. Do you see future adventures in the world of Haven? A comic book, an anime series, maybe even a short film? The art style is perfect for that, and there's a great dynamic between the characters.
'We would love to! We have tons of ideas of what we could do after the release, but it's too early to talk about it, we are focusing on delivering the best games to the players.'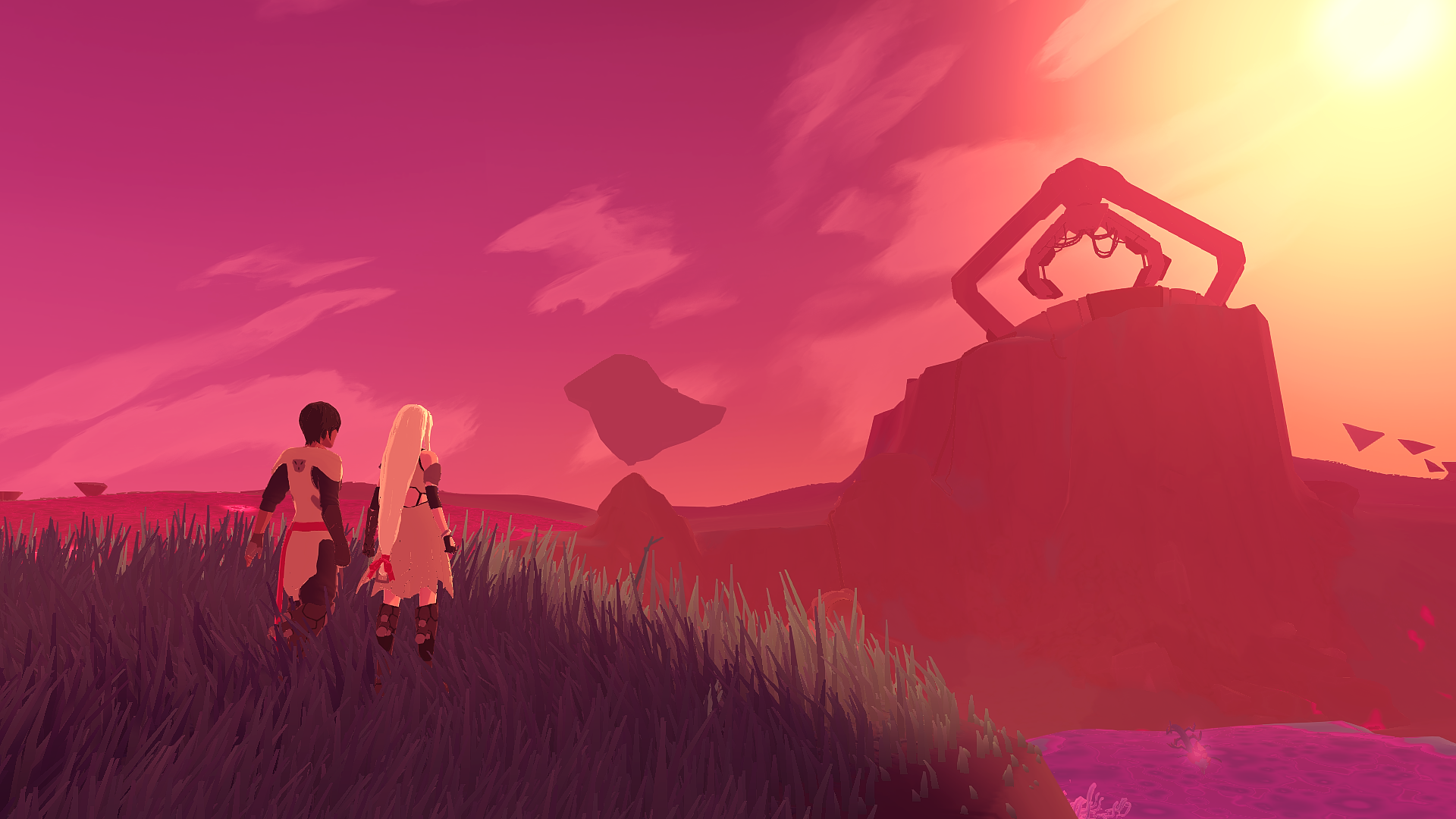 Where did the idea for the gliding movement system come from? It's a very unique system, and it feels so great to use!
'Thank you! We had this idea as it's a great way to give freedom of movements while feeling relaxing, like going skiing with your partner. It was quite challenging to find the right recipe in-game. We started prototyping the gliding gameplay, then we cut it, and we brought it back a year later! For the best.'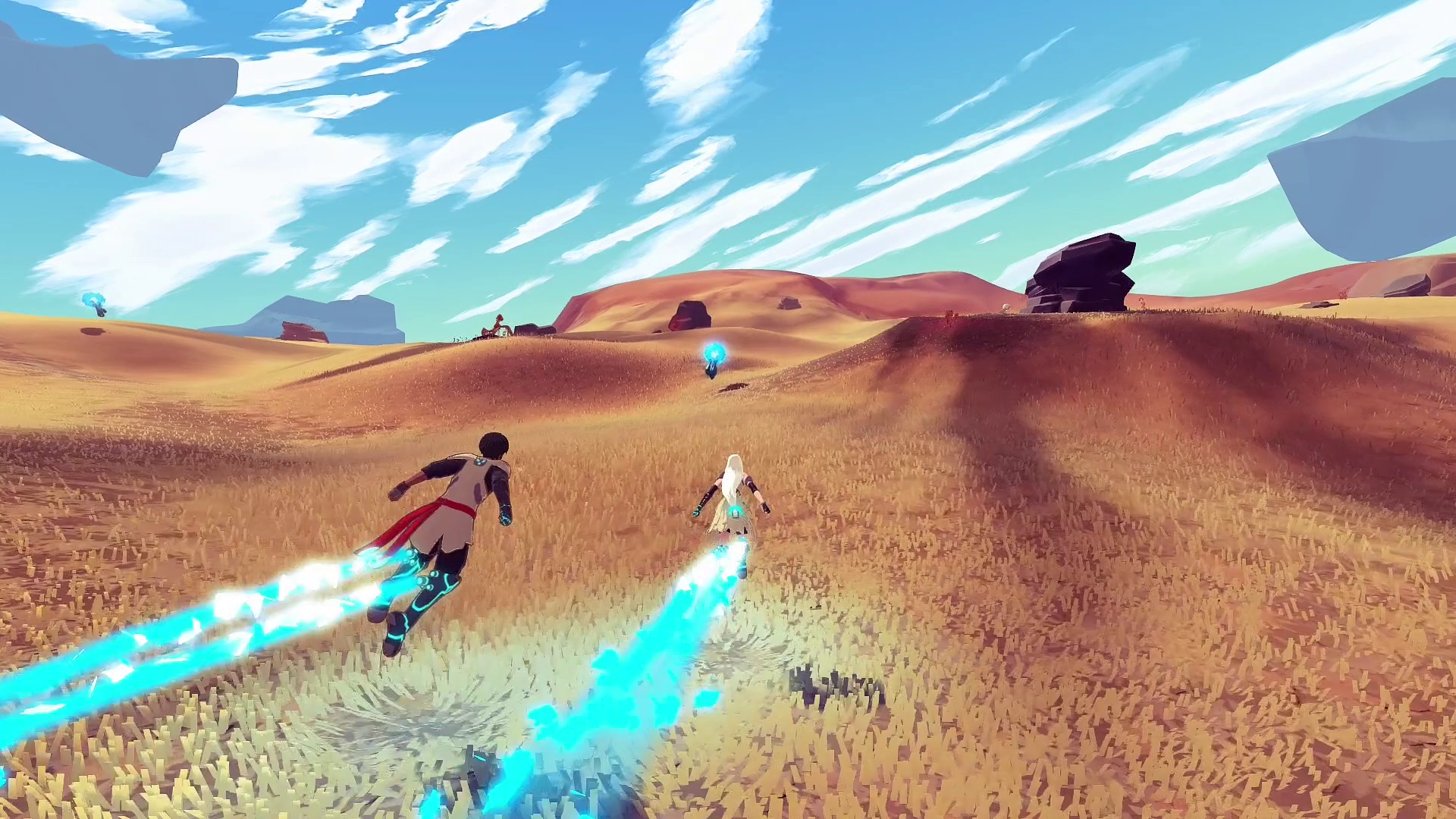 When the first combat section I found started, I assumed it'd be a more traditional turn-based system, but it's actually more real time which was so exciting, as it makes the action feel more cinematic. Where did this idea develop from?
'When I start to think about gameplay, I take a controller in my hands, close my eyes and check how it feels, which buttons it's natural to use. I had the idea of using the two parts of the controller. Again, the inputs were designed around creating something with a satisfying rhythm. I like to say it is "sensual".'
What do you see your team doing after finishing Haven? Any plans for the future?
'Yes, we do, but we can't talk about it yet.'
Haven will hopefully release later this year, but no release date has been confirmed. It's certainly one to keep your eye on! When it does release, it will be playable on Steam, Playstation 4, Nintendo Switch and Xbox One (as part of Game Pass!). In the meantime you can check out the trailer below and follow The Game Bakers on Twitter here and Facebook here. Social links for The Games Freak are down below!
Did you enjoy this interview? Want more like it? Subscribe to the mailing list to get them straight to your inbox! For all the latest gaming news stay right here at The Games Freak! Share your thoughts in the comment section below or over on my social medias!